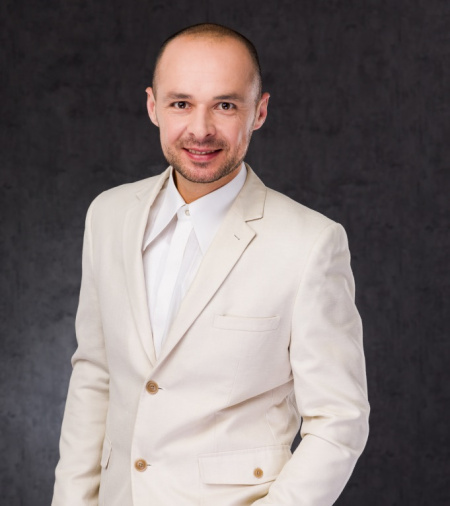 Contact information

You have to be registered site client to see the artist's E-mail address
or telephone number.
Characteristics

man

41 years

Black

Brown

M

180.00 cm
Biography

I graduated from University of Westminster in London with an honours bachelor degree in animation and from there I started my career as a 3D Artist. I've lived in London for 10 years and the following 10 I spent in Bulgaria, where to this day I continue practicing and developing in the same professional field. My written and spoken English is fluent and I can emulate British accent pretty well.

Over the years my passion for performing arts has grown substantially. I play the guitar over 25 years, sing and I've performed many times with rock bands and choirs in small clubs or larger stages on festivals in Europe.

More than two years I've been practicing improvisational theater and we did numerous shows in front of an audience. I played a role in a short film which I also directed for a competition for Bulgarian National Television. I enjoy making shorts and traveling videos from my trips around the world with a video camera and a drone.

I completed a course for a voice over artist in Graffitti studio where I've learned and practiced in depth the requirements for various categories in a very professional setting.

I love working with my voice and creating different characters brings me great experiences.

I often go cycling and my favourite place to do so is the mountain. In a 100km mountain race called Vitosha 100 I did a great personal record of 6:25h. I like fitness and when I have a chance I do freediving. The last time I managed to go as deep as 20 meters in one breath. I also play table tennis.

Being in front of a camera brings me a great excitement as well as working with a team of other talented artists. I can not wait to be part of any future projects as a character, a talent and a voice.