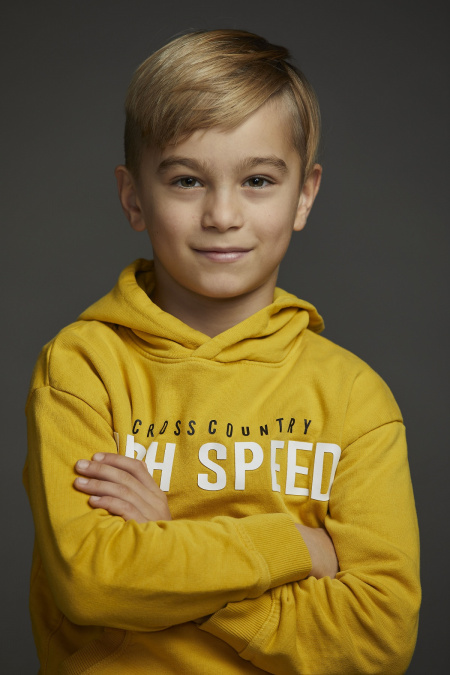 Contact information

You have to be registered site client to see the artist's E-mail address
or telephone number.
Characteristics

boys

9 years

Blond

Mixed

135.00 cm
Biography

Performing arts, theater, dance and
public speaking. Speak clearly and without
errors. Riding a bike, skiing, swimming, dancing and
loves music. He is very artistic.