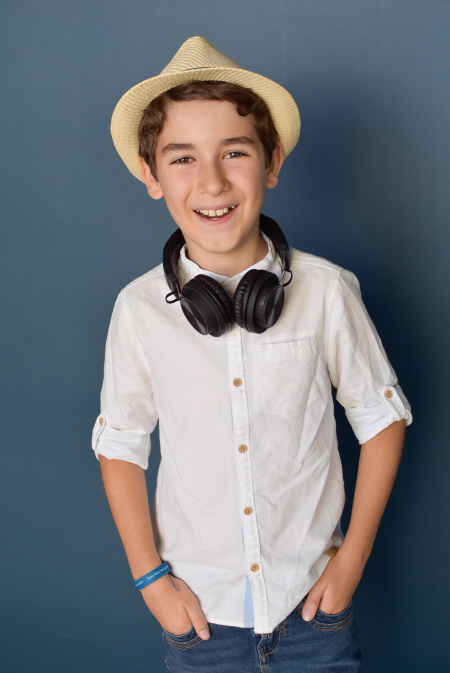 Contact information

You have to be registered site client to see the artist's E-mail address
or telephone number.
Characteristics

boys

10 years

Brown

Brown

XS

134.00 cm
Biography

Musical, artistic and outgoing. At the age of 4, he showed musical skills and started piano lessons, which continue till now

He attends a pantomime class for 5 years, and also Children's Film Academy for 2 months.

He likes riding a bike and swimming.

He speaks English and has recently started Spanish lessons.