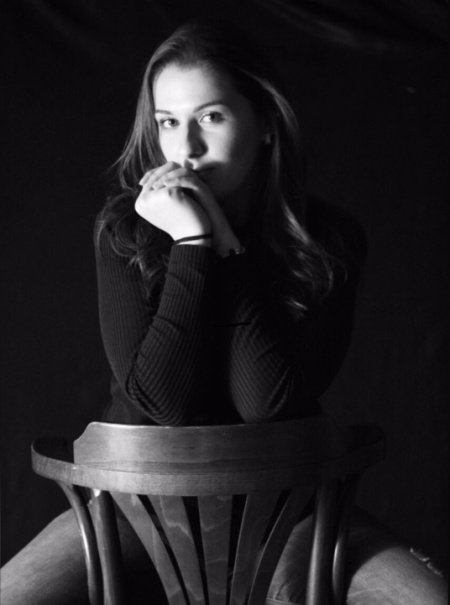 Contact information

You have to be registered site client to see the artist's E-mail address
or telephone number.
Characteristics

woman

23 years

Brown

Blue

L

166.00 cm
Biography

My experience on the theater stage is mainly from roles that were part of my education in high school and at the university. In the high school I graduated from - "National High School for Stage and Screen Arts" in Plovdiv with a major in "Acting for Puppet Theater" I have played in:
2016 - "Shakespeare's Sonnets", directed by Stoyan Surdanov and Sonia Boteva
2017 - "Love me" based on texts by Laura, Mina and Peyo Yavorov - directed by Stoyan Surdanov and Sonia Boteva

2018 - "In Search of the Blue Bird" by Maurice Maeterling - director Sonia Boteva

2019 - The Snow Queen by Hans Christian Andersen - director Sonia Boteva

2019 - I'm offline at the theater - director Dimitar Atanasov-Shrata

In 2019, together with the high school, we participated in the project for the opening of "Plovdiv - European Capital of Culture 2019" with the German director Gustav Rueb.

At the "Paisii Hilendarski" University, Plovdiv, majoring in "Acting for Drama Theater", I played in:
2021 - The Woman with the Strawberries in "The Bus" by Elin Rahnev - director Petar Vlaikov

2023-Ms. Trifkovich-,,Chushkarov and the others'' based on texts by Ivan Vazov, dramatization by Leonard Capon - directed by Leo Capon

2023: Eli-,,4 women without 4G'' by Petar Vlaikov - director Petar Vlaikov

In 2019, I starred in Desislava's music video "After 1000 Women" with director Stanislav Hristov. I was an extra in several films.

I have a driver's license. I know how to work in a team. I can ride a bike and rollerblades and I am ready to learn new skills.