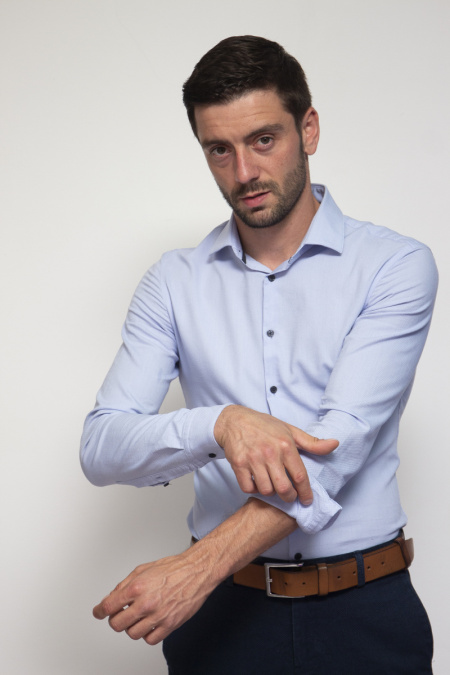 Contact information

You have to be registered site client to see the artist's E-mail address
or telephone number.
Characteristics

man

34 years

Brown

Mixed

S

181.00 cm
Biography

Graduated from NATFIZ "Krastyo Sarafovo" in 2012. in the class of Prof. Stefan Danailov. Since then, she has been part of the troupe of DT "Adriana Budevska. Numerous appearances in series, commercials, music videos, and short films. Special skills - swimming, riding, combat sports, fencing, acrobatics.